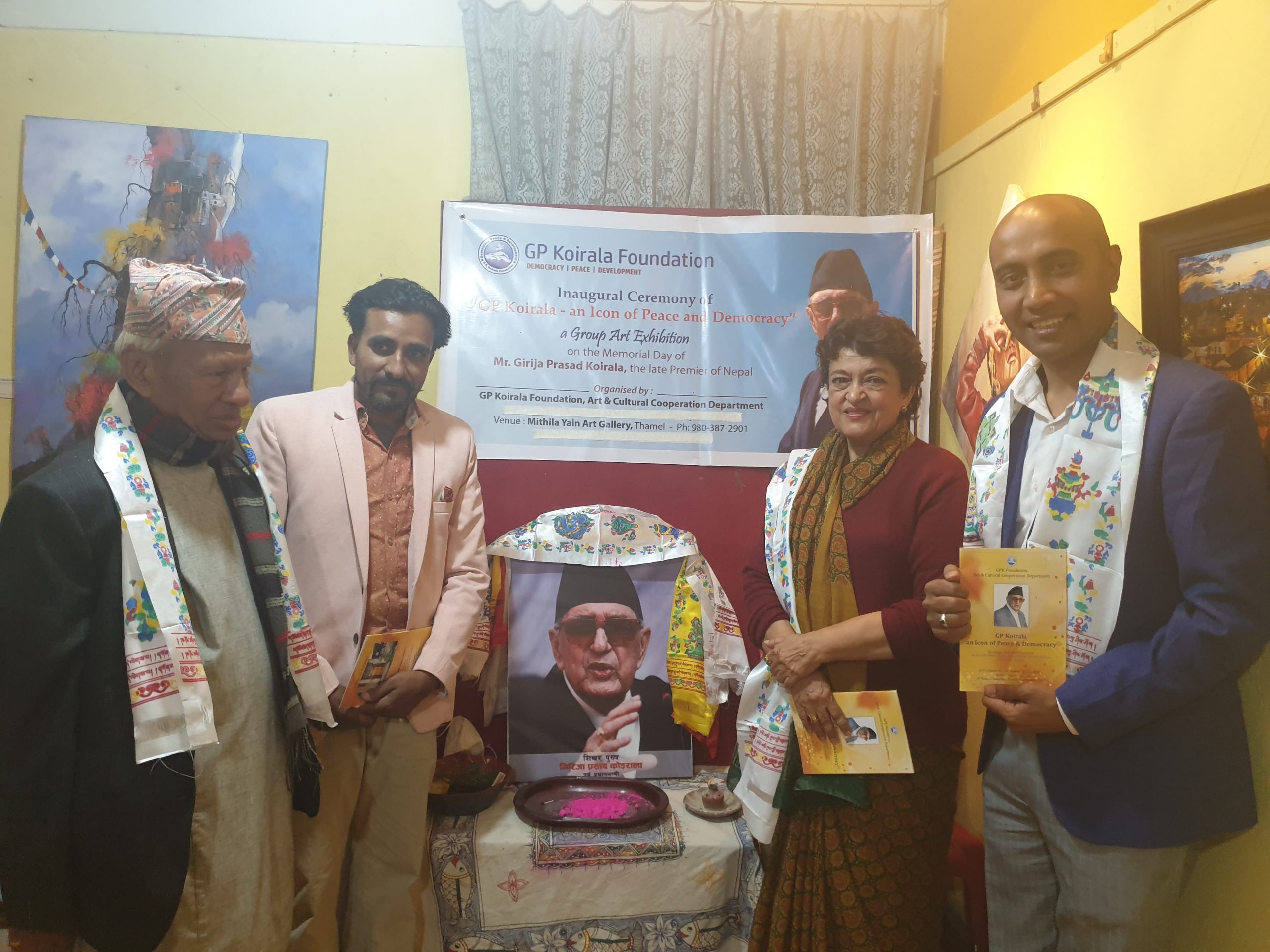 Chairperson of GP Koirala Foundation Ms. Sujata Koirala today inaugurated a Group Art Exhibition amidst a program organized to mark the 11th Memorial Day of late Prime Minister Girija Prasad Koirala.
The program was presided by senior artist Mr. Gehendra Man Amatya.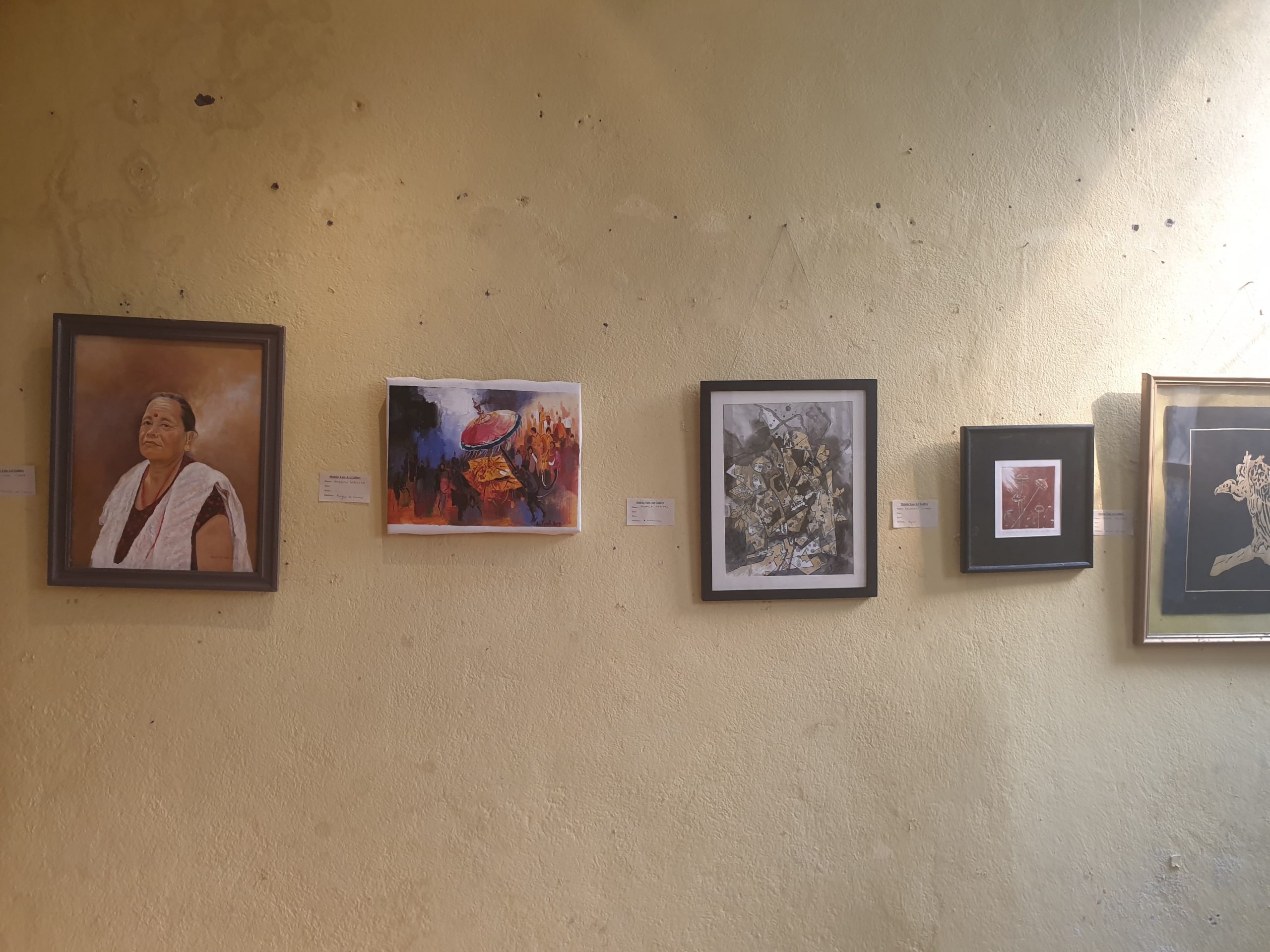 Distinguished guest, Academic Council member of NAFA, senior Artist Mr. Ramesh Khanal enhanced the contributions of GP Koirala as a good leader.
Artist and director of Mithila Yain Art Gallery, Mr Shyam Sundar Yadav shared his memory about various conversations with late premier regarding the upliftment of art in Nepal.
Participating artists along with Senior artists Mahesh Acharya, Mrs. Jaya Sharma, Mr. Bipin Raj Shrestha and fine art students from Nobel Academy were present among others.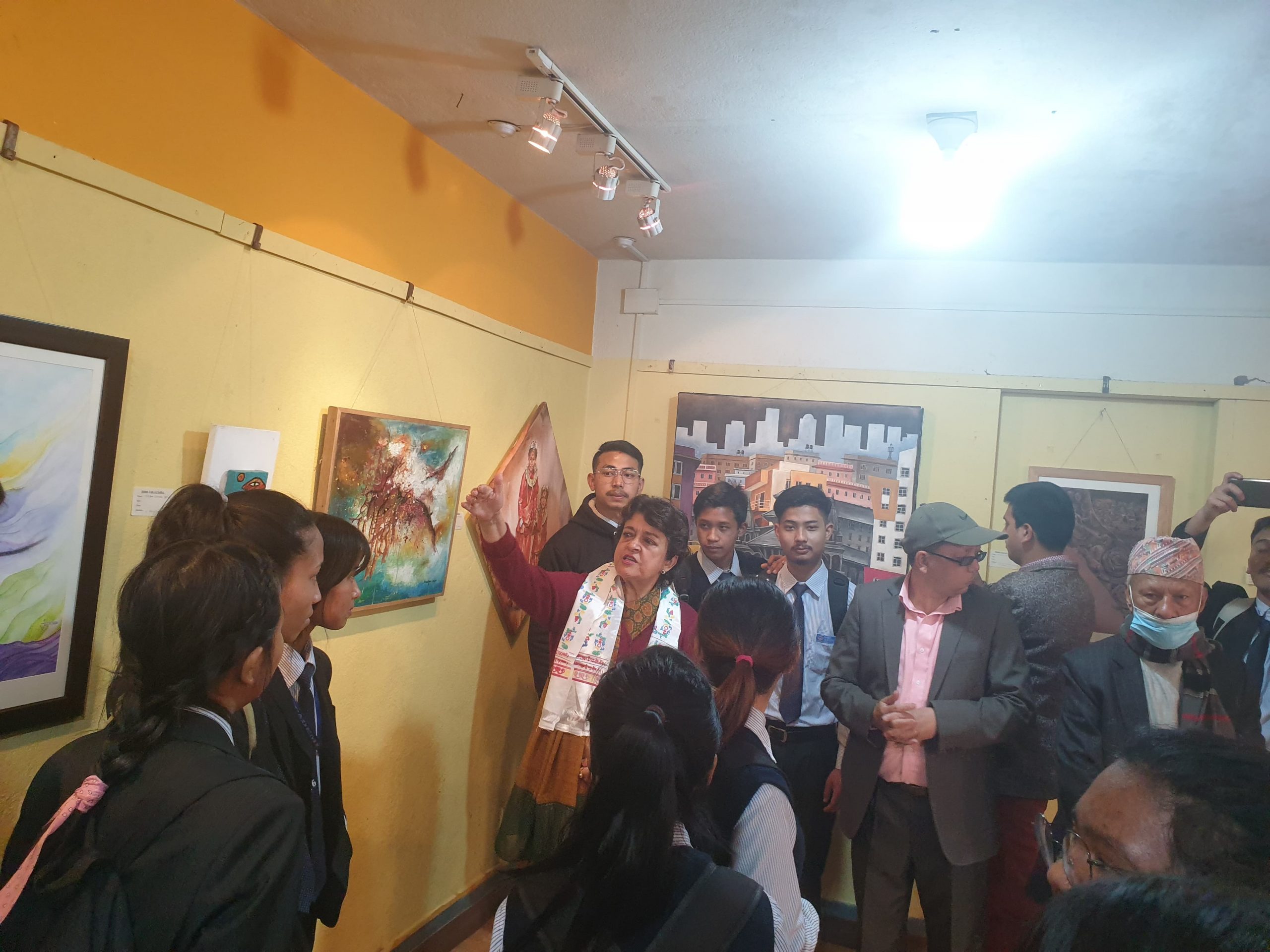 Artworks by 24 artists are on display at the exhibition that will remain open until 27 March 2021.
Coordinator of "Art & Cultural Department" at GP Koirala Foundation, Mr Shyam Sundar Yadav Thanked all of the participating artists for their kind cooperation in making this exhibition a success.
For more information please visit the link below